Last time, I talked about "Idea: Organic Void 6 ~ Kichijoji housing complex ~".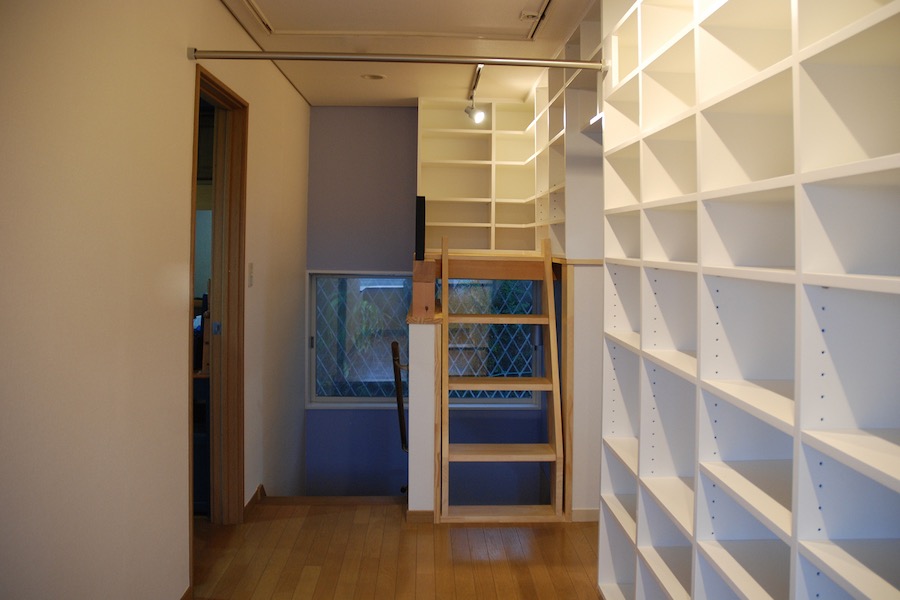 This time, I would like to talk about the organic void of the "bookshelf wall."
Through renovation, I wanted to create a space where you can feel the space.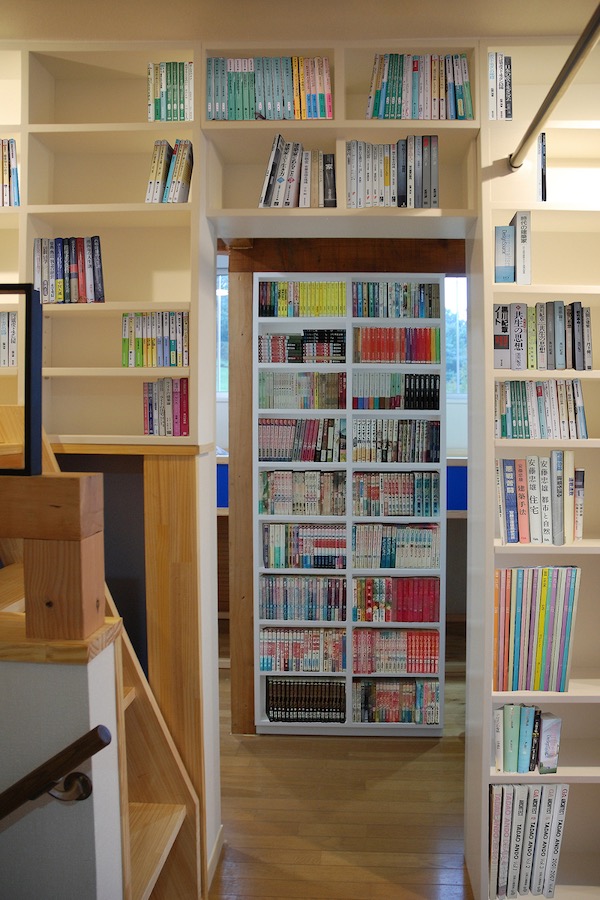 A space concept that evokes images of space and time.
I would like to express that in the collision of new and old spaces called renovation.
The "white bookshelf" has an existing wooden framework and a newly inserted white bookshelf box.
I intended to make you feel the "pause" between new and old materials and spaces.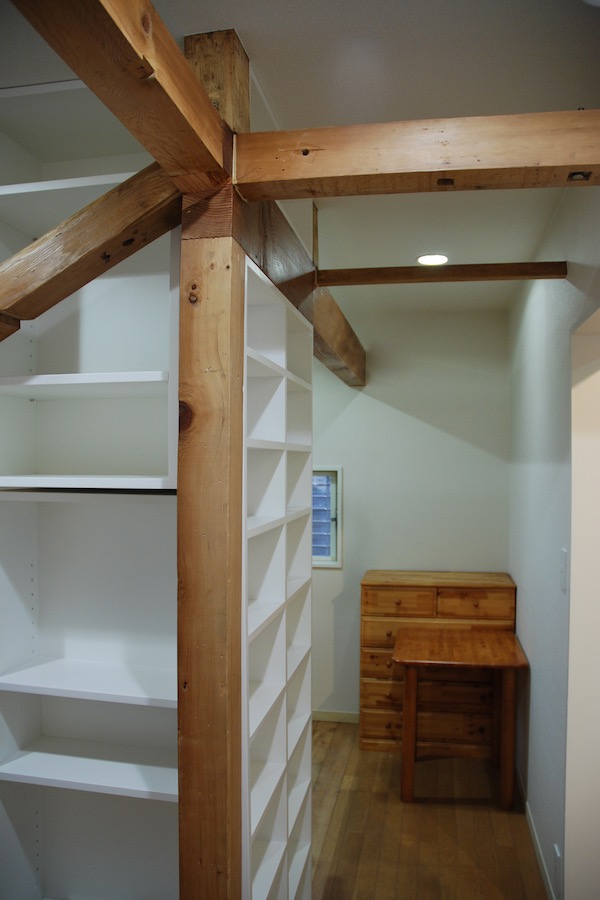 The entrance to the newly created room is an opening with a part of the white bookshelf.
Doors and other fittings are not installed at the entrances of these rooms, and the spaces are segmented by bookshelves and existing frameworks.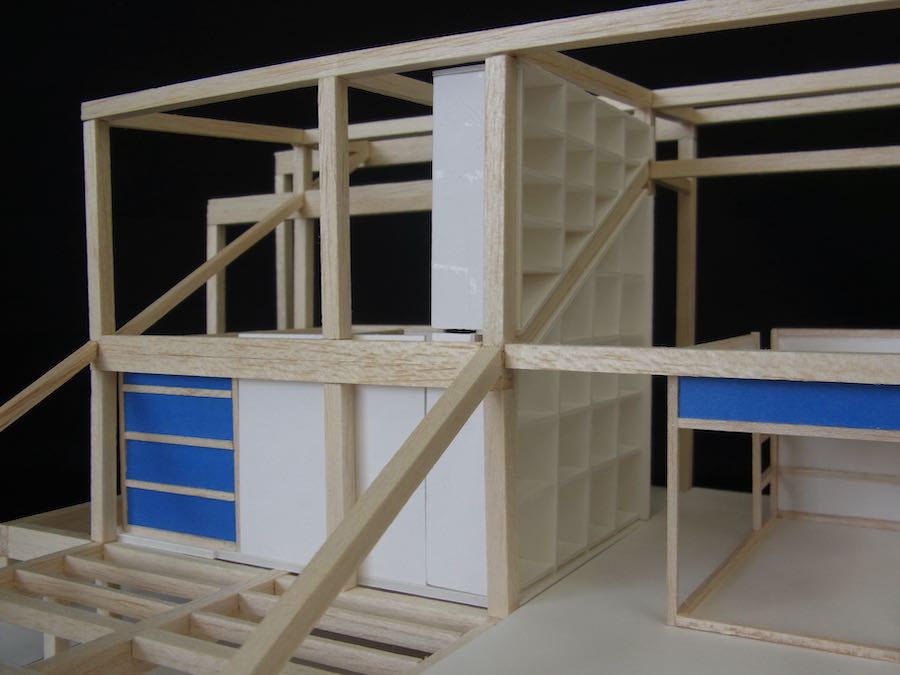 In the back of the bookshelf, a bookshelf cut out for the entrance appears
Between the rooms, there is a minimal space with bookshelves and wooden frames.
Even if it is small, you can feel the infinite expanse,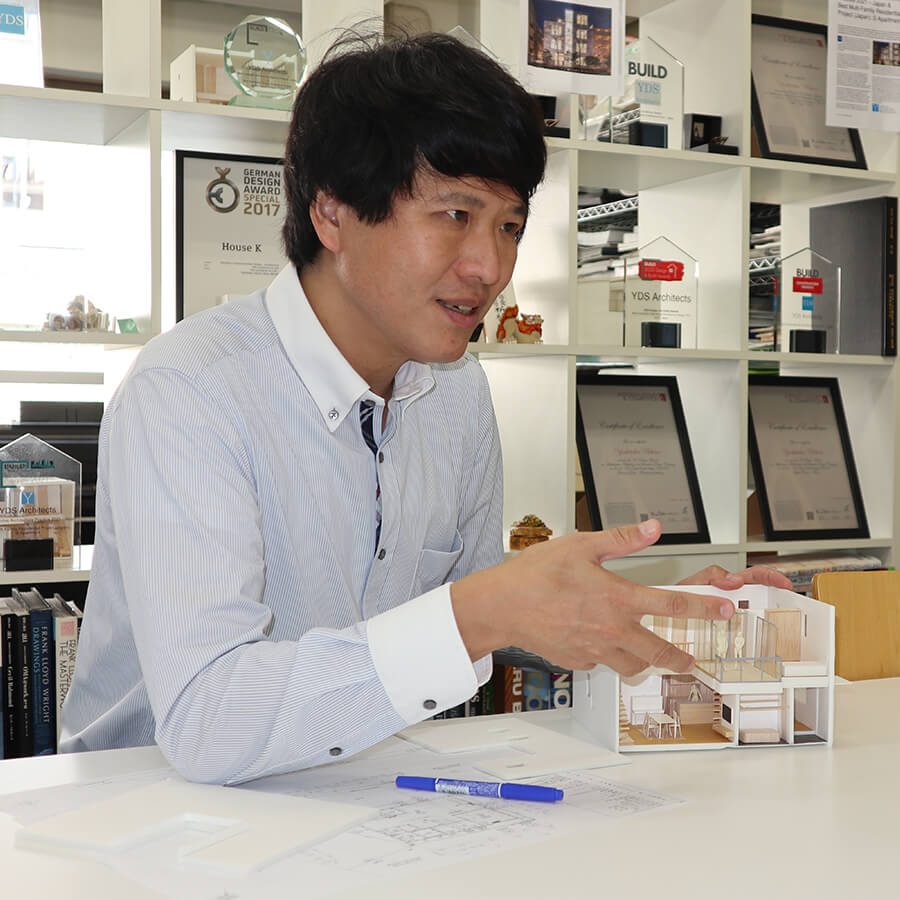 I intended the space of "between" like the universe.