Last time, it was about "Idea: Michi Kukan 5 ~ Misora ​​Kindergarten ~".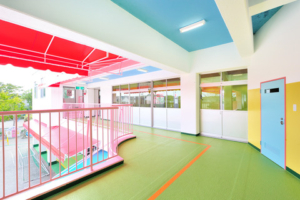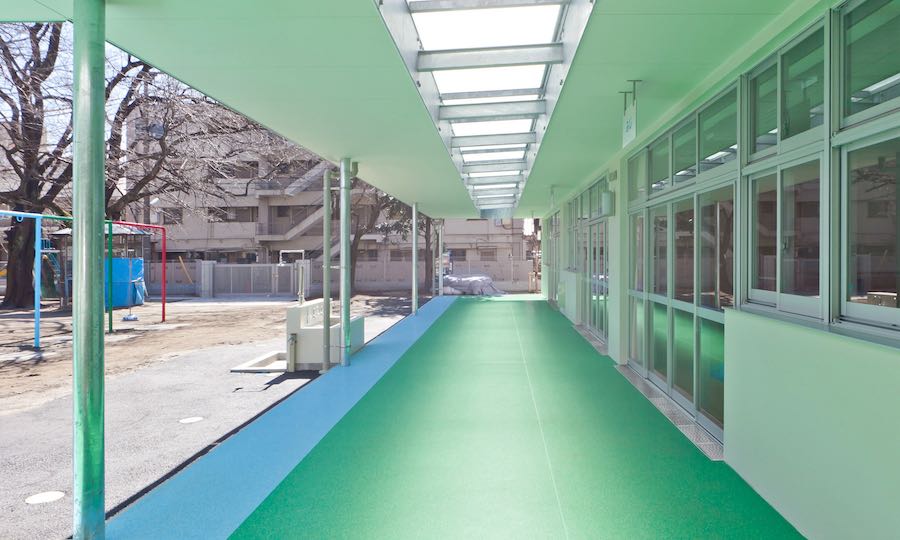 This time, I would like to talk about the road space of Fujimi Kindergarten.
The space of the road connects the architecture and creates a lively space.
At Fujimi Kindergarten, we divided the building into two buildings based on the shape of the site, and arranged the nursery rooms around the garden.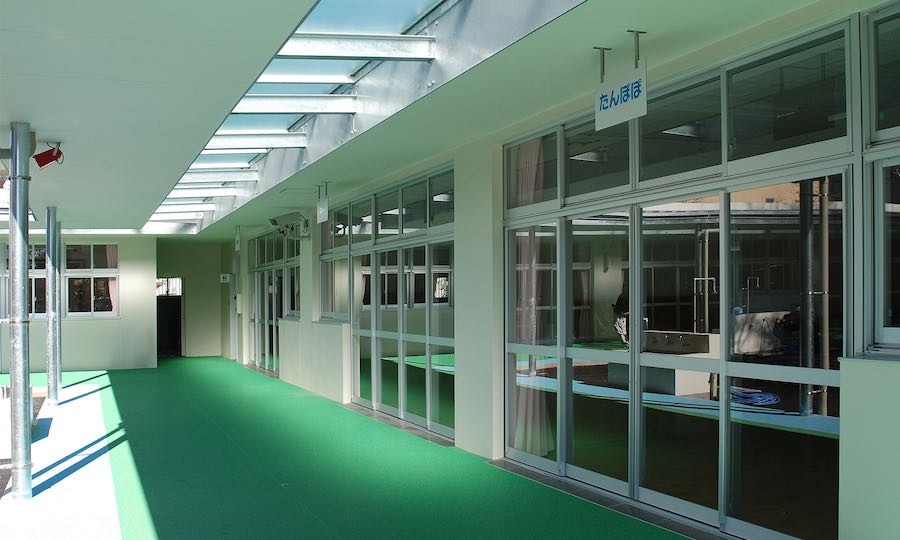 Between each kindergarten room and the playground, we created a "corridor of light," which is a semi-outdoor porch space.
The "corridor of light" creates a sense of unity and flow of space in the architecture.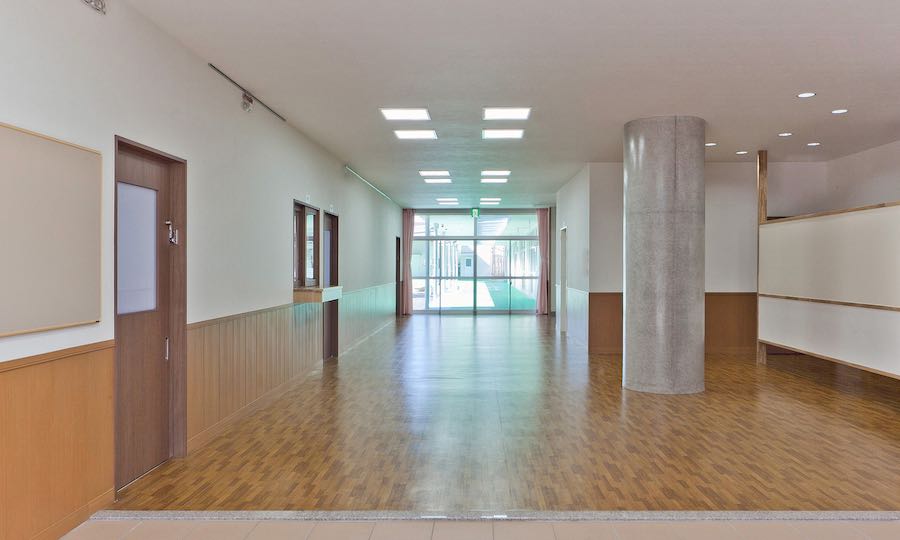 Glass is placed in the center of the eaves above this road space, creating a line of natural light.
The line of natural light creates an axis in the space of the road.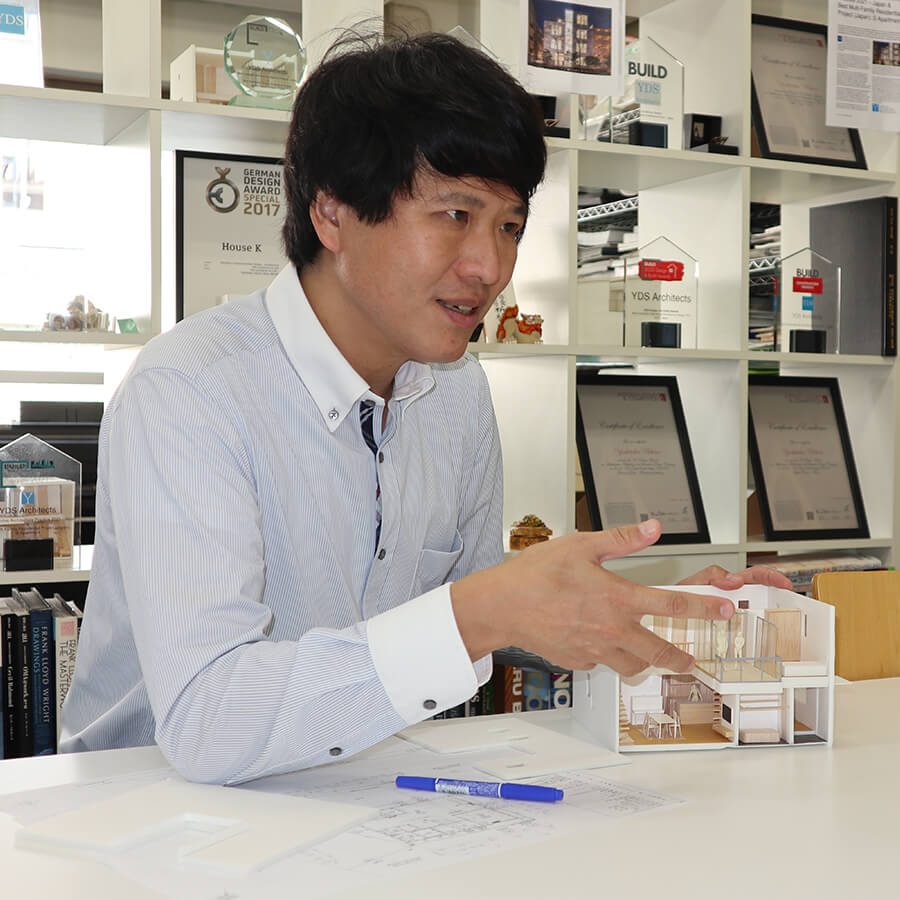 Kindergarten children, teachers and visitors
You will walk through the garden, guided by the natural light.
The space of the road that connects the nature-rich garden and nursery room, and connects the entire building of the kindergarten.
The space of this path connects the nursery room and the playground, and divides them gently.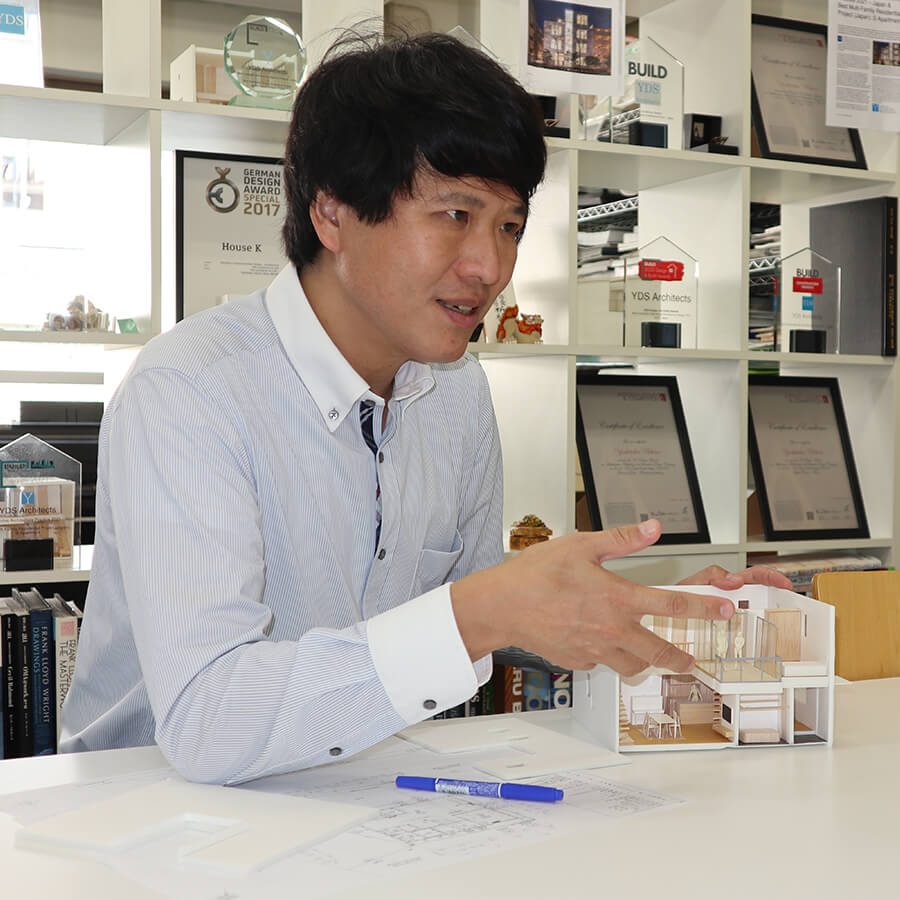 And the natural environment amplifies,
It gives a sense of life to inorganic architecture.
In a space full of life, the children will grow up in good health.
Please see the completed photo below.